---
Founded in 2012 HDSN is specialized in production of smart devices for households, through smart sensors and a monitoring dashboard.
Founders :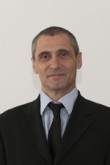 Frédéric BONNARD
Founder and CEO at HDSN, R&D director
Frédéric is HDSN founder, engineer in industrial computing. In 2012 he imagined a product useful for everyone, allowing knowledge of mains information of his house, and getting all information on a unique dashboard. This solution is named e-sylife.
Before HDSN Frédéric created is first company in 1988 specialized in the manufacture and distribution of computers. Frédéric resells successful business in 1995. He then became Technical Director in the Formula 3 field, and then he joined a large group of the chemical sector also as Technical Director.
---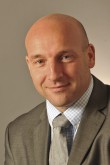 Vincent HONORÉ
Chief Financial Officer and Human Resources Manager
Vincent co-founder of HDSN, Engineer of the National School of Industrial Chemistry. He multiplies trainings and qualifications for 17 years. He signed up to the Marseille firemen team he gets all the grades from the bottom-up to the highest grade.
Field man and men leader, Vincent is now responsible for a territory comprising 1.200 firefighters. He helps with his knowledge in management, project management, HR Management.
---
Alongside them :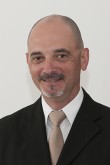 Daniel MOUSTROU
Technical Director, in charge of production
Electronic engineer, expert in metrology and team management, Daniel Moustrou has worked a long time for French Air Force. After holding positions of responsibility at Eurotunnel group, he decided to create his own advice and coaching compagny for companies and managers. Simultaneously he joined HDSN, with his technical skills.
---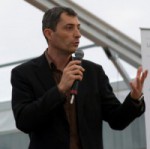 Thierry DEBEAUD
Sales and Marketing Director
DGraduated of Supélec and Marketing Master at ESSEC, Thierry Debeaud has more than 20 years of working experience in commercial development. Since 2003 he helps companied development with his business Delta Creis. Specialized in sales development, it is quite naturally that he joined HDSN in 2013.
---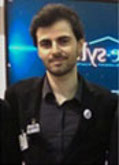 François PANCRAZI
Export Sales Manager
Graduated of Kedge Business School, François Pancrazi recently graduated, passionate and digital project leader. He brings his enthusiasm and his vision of the start-up world to assist the development of HDSN.